About Us
Timbercrest Veterinary Service was started in 2003. Dr. Jason Miller purchased the original facility in the Atlanta, Illinois area from Osborn Industries, INC. on May 9, 2003. After an extensive remodeling process Timbercrest was officially opened for business in September 2003. A large animal haul-in facility was completed in September 2006. Today, Timbercrest Veterinary Service continues to operate as a progressive, full service mixed animal practice.
VISION
Our vision at Timbercrest Veterinary Service, PC is to establish a monumental veterinary practice though adapting technology and advancing our knowledge base to provide excellent veterinary service to both small and large animal clients.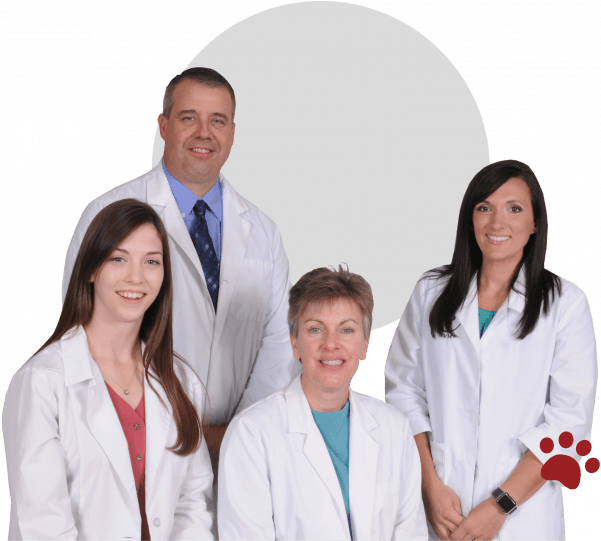 CORE VALUES
FAMILY FRIENDLY
We endeavor to provide optimum care for our patients while maintaining a family friendly environment for our clients pride ourselves in upholding a family atmosphere among our team.
QUALITY OF LIFE FOR OUR PATIENTS
Our main concern is for the physical, mental, and social needs of our patients. We do all we can to ensure our patients are living long, healthy, and happy lives.
EXCELLENCE
We will settle for nothing less than excellence in all that we do and the way in which we do it.
INTEGRITY
We are committed to honest and ethical service. We will always act in the best interest of our patients and their families. Trust and integrity are the foundation of our practice.
COMMUNICATION
We will communicate in a timely and effective manner. Efficiency, reliability, and respect will be our standard of communication.
CARING
Above all else we care about the well being and comfort of our patients, their families, and each other. Compassionate care and outstanding service are our commitment to you.
AFFORDABILITY OF INNOVATIVE TREATMENT
We strive to offer the best possible treatment and preventions at a rate affordable to all our clients.